Challenge Gift 2016
The Need
Young people are bombarded with sexual images. The enemy grabs their attention countless times a day as modern culture speaks its message about sex loud and clear. And still, most homes and churches remain silent on the topic.
Sexting, pornography and hook-ups have become part of the fabric of adolescent culture for males and females alike. Many young people find themselves trapped in a cycle of sexual behavior they don't know how to stop. Others live in shame and secrecy, the aftermath of early sexual experiences they don't know how to process. A growing number experience confusion about their sexual identity, and the only voice speaking to them is the world.
Young people need to hear God's vision for sexuality. They need help sorting through the confusing and unhealthy messages all around them. Young people need to know the truth. Truth brings freedom.
The Opportunity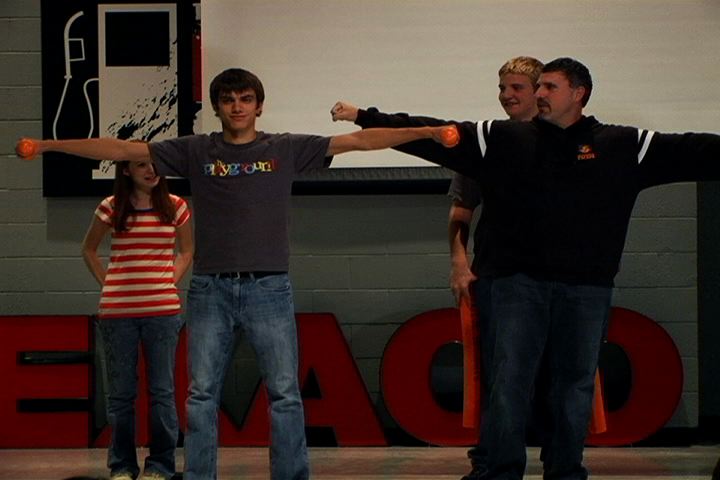 Since 2005, Ultimate Escape has been a voice of truth in a world of misinformation. Our creative, engaging style has connected with teens and adults on four continents and across the US. Through our presentations and counseling services, lives are being changed.
As a public charity 501(c)(3) organization, Ultimate Escape is dependent on financial support from individuals who share our vision. To help Ultimate Escape realize a greater level of financial stability, a foundation in Nashville, TN has issued a challenge to increase our monthly donor base. The foundation will match all new monthly commitments x 10! For example, if you commit $50 per month, the foundation will make a one-time donation of $500. Please watch the video above to hear the details of this opportunity.
Join God in His Work
Please help Ultimate Escape maximize this opportunity! Your monthly partnership can make a huge difference in the lives of young people desperate for truth and healing. Be the solution and empower young people to make good choices.
The following are options for setting up your monthly donation:
Click here

and use your credit or debit card

Call (214) 620-1787 and set up over the phone

Set up in your online banking "Bill Pay" by adding Ultimate Escape as a payee

mail a check each month to the following address:




Ultimate Escape




703 S Greenville Ave




Allen, TX 75002
What Young People Are Saying About This Ministry
"It was excellent! It gave me hope...and now I know it isn't too late for me. This was definitely life changing for me."
female, age 17
"A lot of the things that you said that people struggle with I am also. It's a HUGE relief to know I'M NOT THE ONLY ONE! THANK YOU SO MUCH!!" female, age 14
"I've been through things in my past I tried to run away from. You coming here this weekend makes me realize running is not the best option. Thank You!!"
female, age 15
"I learned SO much. You have changed my life…Thank you, so very much."
male, age 18
"Always wondered about some of this, I loved how you presented it…Changed my life forever! Thank you!"
female, age 13
"It really opened my eyes to what God's plan is. Steve is able to talk about sex openly and respectfully. Not many people can."
female, age 15
"It was a safe and unawkward place to talk about sex...it had never been explained like this before."
male, age 13